Support worker jobs with flexible work arrangements that fit your schedule
Create a world where our loved ones are well-taken care of. Join us to deliver dedicated home care to more in the community.
Join Us Now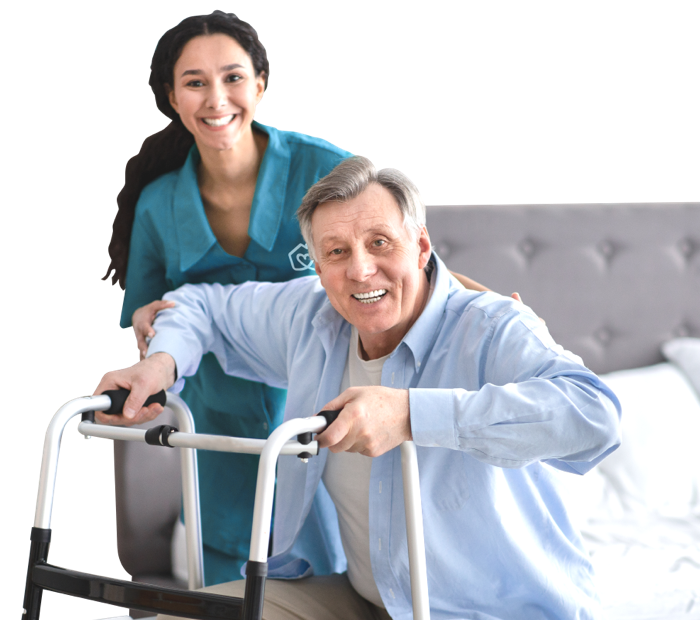 Why join us as a Homage Support Worker?
Flexibility
Choose from various engagement schemes and deliver care according to what suits you best
Progression and Opportunities
Upgrade your skills with holistic and specialised training from our training partners and in-house specialists
Insurance Coverage
Professional indemnity for all care visits, enjoy peace of mind while you deliver care
Impact and Meaning
Build a meaningful career and touch the lives of others through caregiving
Beyond Just Homes
Gain exposure to caregiving across a variety of settings including aged care facilities and hospitals
Help others live independently and confidently through personalised care
Being a Homage support worker is not all about having the right formal qualifications. What is important is having the right heart and a dedicated mind for helping another with their daily living tasks and self-care needs.
Our support workers come from all walks of life but share the common goal of improving the lives of those they care for. You can be one of us too!
We help families with
Showering and toileting
Transport / Medical escort
Medication reminders
Groceries and cooking
Companionship
Check-in visits
Exercise
What we look for in a Homage support worker
Certificate III or IV in Individual Support/Aged Care/Disability OR proof of enrolment in Nursing course (if Student Nurse)
Education Certification(s)
Photo Identification (e.g. Passport, Driver's Licence etc)
Australian Business Number (ABN)
National Police Check (Issued within the past 12 months)
BLS or CPR or First Aid Certificate
Details of a Professional Referee for a reference check
Working with Children Check (optional)
NDIS Workers Screening Check (optional)
Get inspired by our caregivers
Christina Quah
Professional Caregiver
"What I really love about being a Care Pro is being able to make an impact on the lives of these seniors. Witnessing their condition improve every visit and seeing the smiles on their faces motivate me to keep doing my best to help as many seniors as I can."
Ash
Professional Caregiver
"I've learnt a lot over the years while delivering care through Homage, but one of my most significant learning points is to keep quiet when necessary and to listen to their story."
Top questions about Homage Support Worker
How do I apply to be a Homage Support Worker?
You may submit your application to be a Homage Support Worker here.
Should you be shortlisted, we will follow up with email and SMS regarding the steps to take to proceed in your application. We will share the necessary information with you throughout the application process.
What are the requirements to apply to be a Homage Support Worker?
In order to become a Homage Support Worker, applicants will need the following:
Australian Business Number (ABN)
National Police Check (within 12 months)
Basic Life Support Certificate / Current CPR Certificate
Certificate 3 or 4 Qualification
How much work is available with Homage? What are my obligations to work with Homage?
Homage offers the ultimate flexibility for working as a Care Worker. Using our specially designed Homage app we will post opportunities that meet your experience and qualifications and you can choose to apply for the visits that work for you.
Do you prefer mornings, afternoons or night work, weekends or weekdays, the choice is yours.
With visits ranging from 1 hour to overnight, it's up to you how often and how long you work for.  There are numerous Care Visits to choose from all across the city, so opt-in for as many or as little as you want and work to your schedule every day?
Contact Us
For more information, on applying to work with Homage you can chat directly with our hiring team 10am to 5pm weekdays, by calling us on +61480093788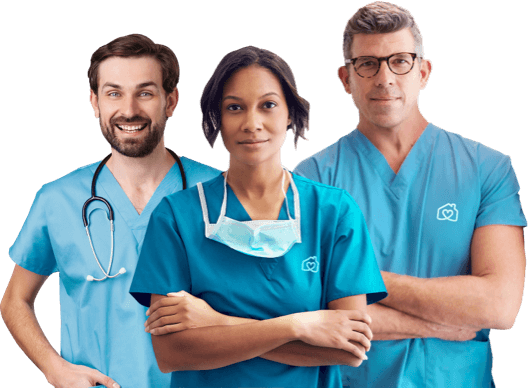 Join us as a Homage Care Pro today!
Deliver dedicated home care and nursing care to more in the community.
Become a Care Pro