Support worker jobs in Australia with flexible work arrangements that fit your schedule
Create a world where our loved ones are well-taken care of. Join us to deliver dedicated home and facility care to more in the community.
Join Us
Help others live independently and confidently through personalised care
Your role as a Homage support worker is vital to those in the community who need assistance with daily tasks and care needs.
Our support workers come from all walks of life but share the common goal of improving the lives of those they care for. You can be one of us too!
Our support workers help families with
Showering and toileting
Transport / Medical escort
Medication reminders
Companionship
Groceries and cooking
Check-in visits
Exercise
Why join us as a Homage support worker?
Competitive hourly rates
Earn an extra income by caring for your local community. Earn more on weeknights, weekends and public holidays.
Flexibility
Choose when, where and for how long you provide care depending on what suits you best.
Homage Care Pro App
Easily apply to each care visit via the Homage Care Pro app.
Insurance Coverage
Professional indemnity for all care visits, enjoy peace of mind while you deliver care.
Impact and Meaning
Provide care and support for your local community.
Beyond Just Homes
Gain exposure to caregiving across a variety of settings including aged care facilities and hospitals.
How to apply to become a Homage Support Worker?
We require you to have the following:
Either an Australian Certificate III or IV in Aged, Disability Care, Individual Support or similar, or Nursing Qualifications.
CPR & First Aid Certs (HLTAID009/0011)
Covid-19 Vaccinations (mandatory 2 doses, booster preferred)
Don't have the required certifications above? Fret not, Homage provides caregiver training courses to equip you with the right skills to be a trained support worker. Fill up our application form or reach out to us at +61480093788 to learn more.
Other documents that will speed up your application process:
Relevant Education Certification(s)
Photo Identification (e.g. Passport, Driver's Licence etc.)
Australian Business Number (ABN)
National Police Check (issued within the last three years)
Details of a Professional Referee for a reference check
Statutory Declaration Form
Flu Vaccine (annually)
Optional documents to maximise your opportunity:
Working with Children Check (required for Care Visits for under 18)
NDIS Workers Screening Check and necessary modules
Get inspired by our support workers
Romer
Support Worker
"Having spent time caring for seniors in residential facilities, homes, and in the community, I enjoy caring for people in need with their activities of daily living and beyond. I empathise with them by putting myself in their shoes, and do what I think they would like or need best."
Deborah
Support Worker
"Each patient has their own challenges, and it's my pleasure to have some understanding, patient and empathy to support their recovery, and make them feel comfortable to the best of my ability"
Top questions about Homage Support Worker
How do I apply to be a Homage Support Worker?
You may submit your application to be a Homage Support Worker here.
After submitting your application, please check your email for further information! We will share the necessary information with you throughout the application process.
What qualifications do I need to become a Support Worker at Homage?
At this stage, we are only recruiting Care Professionals with an Australian Certificate III or IV in Aged Care; Disability; Home & Community Care; or Nursing Qualifications. 
You can submit your application here.
After submitting your application, please check your email for further information.
If you have no certification mentioned above, call us at+61480093788 to discuss your option. You may be eligible to become a Homage Care Pro by completing the in-house Homage Caregiver Course.
How much work is available with Homage? What are my obligations to work with Homage?
You are able to have full flexibility to choose when and where you want to work, as you will be joining our platform as an Independent Contractor. With visits ranging from 1 hour to overnight, it's up to you how often and how long you work.
How can I contact Homage?
For more information on applying to work with Homage, you can chat directly with our hiring team, 10 am to 6 pm on weekdays by calling us on +61480093788.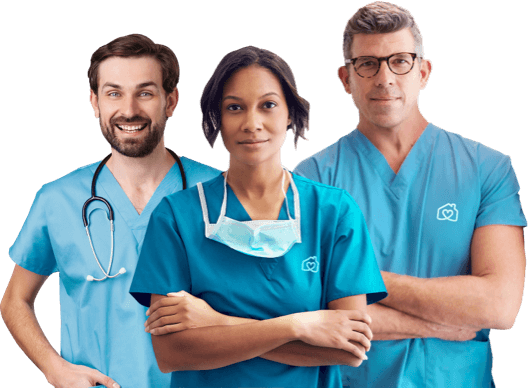 Join us as a Homage Care Pro today!
Deliver dedicated home care and nursing care to more in the community.
Become a Care Pro