Caring for a loved one who has survived a stroke at home can be a rewarding, yet challenging experience, requiring you to adapt to significant changes to your everyday life.
Arming yourself with as much knowledge as possible can help ensure both you and your loved one are empowered to manage the after effects of a stroke as effectively as possible, so you can get back to the things you enjoy.
What Is a Stroke?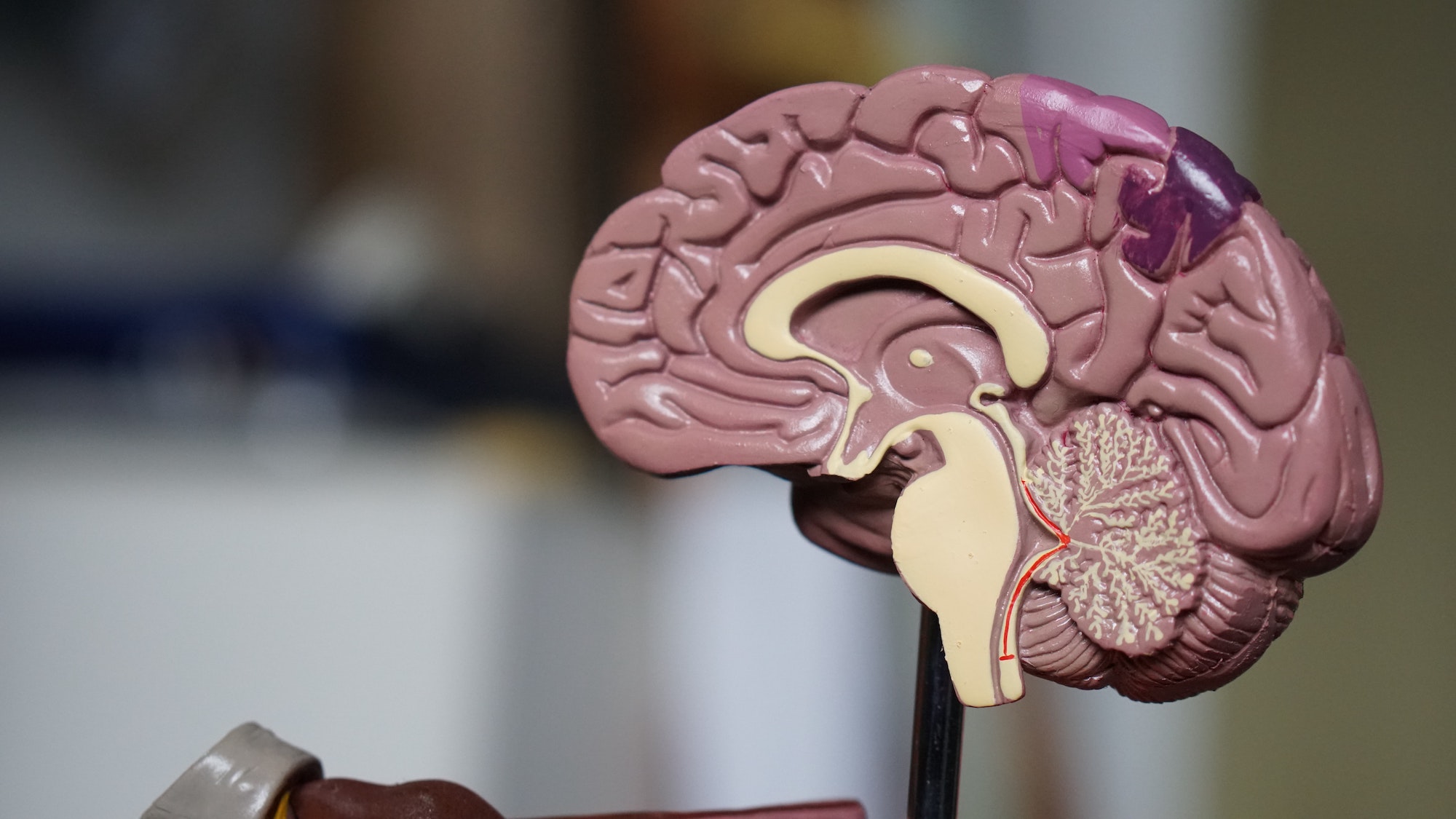 Stroke is the 10th leading cause of disease burden in Australia, with around 100 strokes happening across the country each day. Survival rates for strokes have increased significantly in recent years, however it still claims the lives of around 10,000 Australians every year.
Strokes are serious medical emergencies, characterised by a disruption to the brain's blood supply. The blood transports essential nutrients and oxygen around the body, so when the brain's blood supply is cut off, brain cells can become damaged and die.
Strokes affect everyone differently, and the impacts depend on which area of the brain is damaged, and the extent of the damage. Every stroke survivor's journey is different, however many people will experience long-term changes to their cognition, behaviour, speech, mobility, sight, or their ability to swallow. Stroke can affect anyone, but becomes more likely as we age, and seems to affect men slightly more frequently than women.
Other risk factors for stroke include smoking, diabetes, high cholesterol, high blood pressure, being overweight and excessive alcohol consumption. The best way to avoid stroke is to manage these risk factors as part of a healthy lifestyle, including adequate nutrition, exercise and medical care.
Types of Stroke
Strokes can be categorised into two types, ischaemic strokes and haemorrhagic strokes. An ischaemic stroke occurs when an artery is blocked, causing the loss of blood supply to the brain. Ischaemic strokes happen either because a blood clot travels from elsewhere in the body to the brain (an embolic stroke), or due to arteries becoming blocked with a cholesterol-laden 'plaque' that narrows the artery over time (thrombotic strokes).
A haemorrhagic stroke takes place when a blood vessel breaks or bursts, causing blood to leak into the brain and disrupt the delivery of oxygen and nutrients. Haemorrhagic strokes sometimes occur in an artery inside the brain, known as an intracerebral haemorrhage, which is most often caused by high blood pressure. Haemorrhagic strokes can also present as bleeding on the brain's surface, which is called a subarachnoid haemorrhage.
Recognising Stroke – The FAST Method
Early detection of a stroke can save lives and limit the amount of damage to the brain. Whilst some brain cells die immediately after a stroke, some can survive several hours if blood supply is restored. Knowing the early signs of a stroke is essential to know when to seek urgent medical assistance. The FAST test is an easy to remember way to look for signs of a stroke. Look for the following signs of stroke, and dial 000 if you suspect one is occurring.
Facial weakness – look for drooping, particularly around the mouth
Arm weakness – check if they can lift both arms
Speech – check for speech slurring and if they can understand your words
Time – time is critical if a stroke is suspected. Seek emergency medical assistance.
What to Expect After a Stroke
Physical Implications of Stroke
Every stroke is different. Whilst some stroke survivors will experience minimal effects and be able to live a mostly normal life, some people experience long-term or permanent disability following a stroke. Following the acute treatment of a stroke, you and your loved one should rely on your team of medical professionals, who will give you advice on how to continue treatment and rehabilitation at home for the physical impacts of stroke. This usually includes a series of rehabilitation exercises to help regain muscle strength, coordination and control. You can also request support from an Occupational Therapist to advise on tools like home modifications to enable the stroke survivor to live as independently as possible. Caregiving can be physically demanding so it is important to seek support if needed to avoid putting you or your loved one at risk of further injury.
Emotional and Relational Impacts of Stroke
Surviving a stroke is physically and emotionally exhausting. It is common for stroke survivors to experience depression, anxiety and relationship challenges as they adjust to life after stroke, and get used to needing assistance for things they once did independently. Whilst some sadness is normal following such a significant life event, if mental health challenges persist for you or the person you care for, it is important to seek help via a mental health professional, trusted friends and family, or dedicated support groups for stroke survivors and their caregivers.
Providing Care for Stroke Survivors at Home: The Fundamentals
Assistance With Eating After a Stroke
Many stroke survivors experience difficulties swallowing, particularly immediately after a stroke, a condition known as dysphagia. If your loved one experiences dysphagia, they may be fitted with a feeding tube to ensure adequate nutrition, hydration, and the easy and timely administration of any medications they may need. Depending on your individual circumstances, including how long you require assistance with swallowing, stroke survivors may use a nasogastric tube (NGT) or a percutaneous endoscopic gastrostomy (PEG). If the use of a feeding tube is to be continued at home following hospitalisation, it is important that you as a carer feel confident in how to use them, so make sure to ask plenty of questions of your doctor or health care team, and request resources or guides on using a feeding tube at home.
Personal Care Following a Stroke
Many stroke survivors will require assistance with personal care tasks, like bathing, dressing, and using the bathroom. The effects of a stroke, including muscle control, vision, memory and communication can sometimes cause incontinence in stroke survivors. Whilst this may initially feel awkward or embarrassing, there are plenty of treatment and management options to assist with incontinence following stroke. Dietary changes, medications, continence products and home modifications like handrails, raised toilet seats and urinal bottles can be helpful in managing this at home, so make sure to ask your health care team to explore the right option for you and your loved one. Bathing and dressing can also be difficult for stroke survivors, as their mobility, coordination and vision can often have long-term effects. Occupational therapists (OT's) can provide support with mobility aids and tools that can make this easier, however if you are unable to safely support your loved one with dressing and bathing, it is important not to put yourself at risk. Homage Care Professionals are available to help reduce the physical strain of caring for your loved one, whilst maintaining their wellbeing and dignity to the highest level.
Home Modifications for Independent Living
Occupational therapy (OT) is a significant aspect of rehabilitation for survivors. The more daily living activities your loved one is able to perform independently, the better for their long-term mental and physical wellbeing. Rehabilitation and OT can also help reduce the load on you as the caregiver, placing less strain on your relationship and giving the stroke survivor a greater sense of empowerment and control over their recovery. OT's provide support with assessing the home environment to identify any hazards, provide training to the caregiver and stroke survivor in independent living skills, and make modifications to the home to make daily living tasks easier on you and the person you care for. These can include handrails along walkways, shower chairs or bathtub grab rails to enable more independent bathing, elevated toilet seats and railing next to toilets, adaptive equipment to make cooking more accessible, and bed steps or other tools to make getting in and out of bed easier. Over time, these tools can support your loved one to live as independently and safely as possible, so you can both spend more time on the things you enjoy.
Wellbeing Support and Preventing Further Strokes
Maintaining a healthy lifestyle is important for everyone, but particularly for those who have survived. It is important to remember that you can experience more than one stroke in your lifetime, and that those who have had a stroke can be at an increased risk of having another one. Fortunately, most strokes are caused by changeable lifestyle factors, so there is plenty you can do to prevent further strokes from happening. Managing risk factors like high cholesterol, high blood pressure and obesity through proper nutrition, reducing or quitting smoking, limiting alcohol consumption, engaging in regular physical activity and managing stress can all help to keep your loved one healthy and strong for years to come. 
Speech Therapy and Communication Support
Coping with changes to how you and your loved one communicate following a stroke is not easy, but there are ways you can adapt to make it work for you. Around one in three stroke survivors experience communication difficulties, and many experience more than one type of difficulty. A stroke will affect everyone's speech and comprehension differently, but difficulties often include the following. 
Aphasia aka dysphasia: difficulty talking, reading, writing, or understanding people when they speak.
Apraxia aka dyspraxia: reduced ability to coordinate the muscles required for speech, making it difficult to say words audibly. 
Dysarthria: a weakness or paralysis in the muscles used to make speech. This can cause speech to sound slurred or hard to understand.
Dysphonia: weakness or paralysis in the muscles that control the vocal chords, making speech sound hoarse, rough, or like a whisper. If the vocal chords are affected to the extent that they can not make any noise, it is known as aphonia.
Cognitive difficulties: communication can be affected by difficulty with memory and thought processing. Some people will have difficulty understanding or speaking more complex sentences, and some people might say things that others find inappropriate.
Communication challenges following a stroke are emotionally difficult for both the survivor, their caregiver, and other family and friends. Seeking the help of a speech pathologist or therapist as early as possible can help alleviate the frustration of communication barriers, and prevent isolation or loneliness for the stroke survivor.
The speech pathologist will assess your loved ones individual challenges, design a rehabilitation program to meet their needs, and help you to communicate more easily and effectively, with the use of communication aids and tools where appropriate. 
Social Activities for Stroke Survivors
Surviving a stroke and adjusting to the ways it affects your life can be a lonely and isolating experience. Staying socially active and engaged can help prevent depression, and keep both you and your loved one feeling optimistic and strong in your daily lives. Having a support network around the survivor also means there is less pressure on you as a caregiver, offering you a chance to get some respite and relaxation.
It takes a village to help reintegrate a stroke survivor back into their community, so try not to feel like you have to do it all alone. Some social activities, such as community choirs and singing groups, can even be therapeutic for people experiencing speech challenges after a stroke.
Emerging research suggests that people with aphasia, a condition that makes it difficult to express themselves and understand others, are able to sing and understand words that they could not otherwise speak. Other social activities and community support groups for stroke survivors and their caregivers also provide a valuable opportunity to share experiences, concerns and progress in a safe space with people who understand.
Taking Care of Yourself When Caring for Someone Else
Taking care of a loved one who has survived a stroke can be rewarding, but also stressful, tiring, and frustrating. It is important to make time to take care of yourself, to ensure you are healthy and well enough to continue caring for your loved one. National peak bodies like Carers Australia exist to provide guidance, information and support to Australians providing unpaid care to a person living with disability, illness or older people needing assistance with daily living. Carer Gateway is a great resource where caregivers can access supports like counselling, emergency and planned respite, skills courses and financial advice and support package options. Some unpaid carers in Australia are even eligible for Centrelink payments to help address any financial hardship experienced as a result of your caregiving role, such as having to reduce or cease paid work commitments. Consider joining local support groups in your area, both for yourself and the person you care for. Social connection and support from people who have experienced similar challenges can really help remind you that you are not alone.
Taking care of a person who has survived a stroke can be incredibly rewarding and bring you and your loved one closer than ever, but it can also take a toll on you.
Our compassionate and dedicated Support Workers are highly trained in providing the highest quality care for individuals with stroke, so you can have peace of mind when you need a break from caregiving. Our support workers can help you and your loved one with tasks including nursing, transport, and medical care, so don't hesitate to reach out for help.
Provide the best care to your loved one today!