Diabetes is one of the biggest health challenges of the modern age, affecting an estimated 1.2 million Australians or around 5% of the population. If you or a loved one are living with diabetes, learning to effectively manage the condition is incredibly important to prevent serious health consequences. Diabetes management can include medication, monitoring blood glucose levels, and most importantly, eating a healthy, balanced diet that helps maintain stable blood glucose levels and protect the function of your cardiovascular system.
What to Eat When Living With Diabetes
There is no one size fits all approach to managing diabetes, as it will affect everybody differently depending on the type of diabetes, genetics, lifestyle and other personal factors. If you live with diabetes, getting personalised nutrition advice from an Accredited Practicing Dietician can help ensure you are getting a healthy, nutritious range of foods in your daily diet. If you aren't sure  what foods to eat for your individual circumstances, seeking advice from a Diabetes Care Professional can be a good first step.
There are, however, general healthy eating guidelines that will apply to most people living with diabetes. You should aim to eat regular meals in appropriate portions to maintain a healthy weight, be mindful of consuming excess saturated fat and sodium, include plenty of lean protein sources and focus on carbohydrate sources that are high in fibre and have a lower glycaemic index. 
The glycaemic index (GI) of a food describes how quickly the carbohydrates in that food are converted into blood glucose. It is important to note that if a food has a low glycaemic index, it does not mean you should eat a larger quantity of that food. The total amount of carbohydrate ingested is still important for maintaining stable blood glucose levels. Eating too few or too much carbohydrates in one meal or snack can cause surges or sharp drops in blood glucose, leading to feeling unwell.
Luckily, there are more healthy snack options available in Australia than ever before. Here are 12 delicious treats you can buy in Australia that fit easily into a diabetic-friendly diet, without sacrificing flavour or enjoyment.
Fresh Bakes and Cakes
Traditionally, bakery items like cakes and pastries are often high in added refined sugars, trans fats and saturated fats, making them a less than ideal choice for people managing their diabetes. Fortunately, you can now access a wide range of delicious sweet treat options that can easily fit into a diabetic-friendly meal plan. 
Palena Fresh

Image Credits: Palena Fresh
Palena Fresh is dedicated to creating indulgent, delicious treats without compromising on your health. All Palena Fresh products are gluten free, grain free, sugar free, preservative free, keto and diabetic friendly.With a wide range of decadent savoury and sweet options, Palena Fresh is your one-stop shop for guilt-free treats. Whilst their online store is based in Queensland, Palena Fresh can ship their goods to most areas of Australia for your next special occasion or the next time you are craving a healthy, delicious treat.
Price: Varied, check website for individual product prices
Address: Online store shipping Australia-wide
Opening Hours: NA
Website: https://www.palenafresh.com.au/ 
Houghnuts
What is better than biting into a delicious, fresh doughnut? What about one that is vegan, gluten free, baked not fried, and made with high-fibre, high protein low GI ingredients? Houghnuts are the 'original healthy doughnut', and are available in delicious flavours like original cinnamon, salted caramel, raspberry and snickers. Houghnuts can be ordered in Melbourne via iPantry. 
Price: $3.50 for a single doughnut, or $18.90 for a pack of six
Address: Online
Opening Hours: NA
Website: iPantry for Victorians
The Sugarless Bakery
Based in Perth, with stockists around Western Australia, the Sugarless Bakery pride themselves on creating delicious treats made from healthy, nutrient dense foods, and no added sugar. Their products are made with high quality xylitol sweeteners, which won't elevate your blood glucose, preventing a sugar crash after you indulge. With a wide range of brownies, cupcakes, slices and raw desserts, there is something the whole family can enjoy. 
Price: Single items from $4.50, family size loaves and cakes from $36
Address: 5/9 Parkes Street, Cockburn Central, Perth Western Australia
Opening Hours: Thursdays 9am-4pm, Fridays 9am – 2pm, or 24/7 online orders
Website: https://www.thesugarlessbakery.com.au
PBCo Baking Mixes
PBCo specialise in Australian-made, diabetic and weight loss friendly baking mixes and pantry staples. There is no need to meticulously read nutrition labels when shopping this brand, as all their products are low carb and low GI. Their easy to prepare, delicious mixes include pancakes, carrot cake, banana bread and cookies that even the fussiest of eaters will love. PBCo ships their products across Australia and New Zealand, and can be found in many high quality health food stores.
Price: $9.95 RRP
Address: 11/49 Carrington Road, Marrickville NSW 2204
Opening Hours: NA
Website: https://lovepbco.com/shop/#low_carb_baking  
Diabetic-Friendly Treats at Your Local Supermarket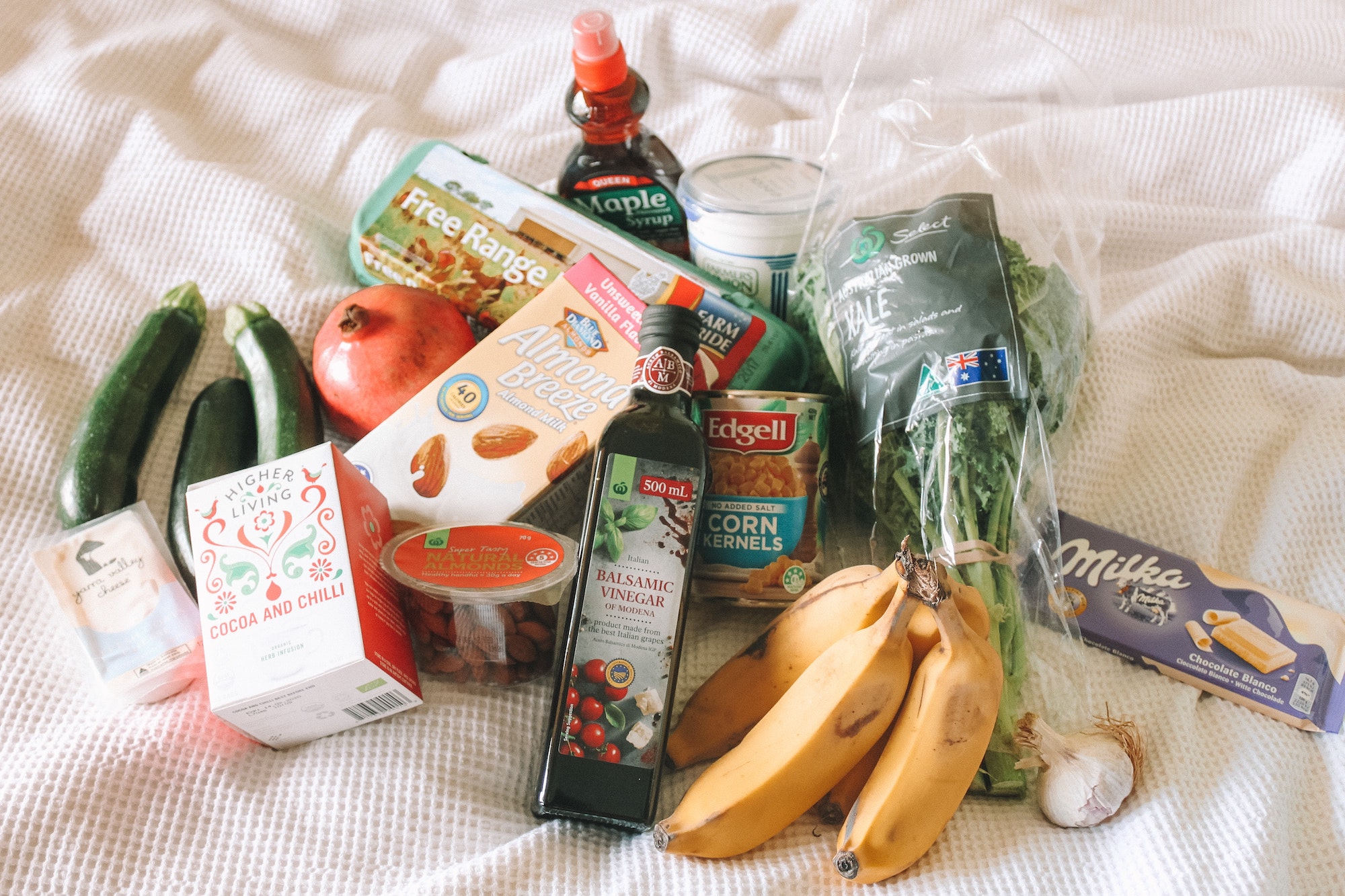 Noshu
Noshu are a leading producer of delicious, low sugar treats, including ready to eat bars, donuts and slices, as well as baking mixes, pancake mixes and baking products. Made from zero or low GI sweeteners and high fibre ingredients, Noshu sweet treats offer decadence without the guilt, making them the perfect diabetic-friendly or weight loss snack. Noshu products use alternative sweeteners like erythritol or stevia-derived ingredients, so you can indulge without experiencing blood sugar spikes and crashes. 
Price: $3.75 – $9
Address: Woolworths and Coles stores throughout Australia
Opening Hours: Check your local retailer for hours
Website: https://noshu.com.au/products/ 
Gullon Sugar Free Biscuits
There is nothing better than a cup of tea accompanied by a biscuit or two. Gullon offers a wide range of your favourite biscuits and cookies, minus the high sugar content. From classic shortbreads, to digestives and chocolate chip cookies, Gullon has something to satisfy any sweet tooth following a low sugar diet. Gullon products are also high in fibre, and readily available from your local Coles or Woolworths, making them an easy, healthy, and delicious choice. 
Price: $3 – $4.40
Address: Woolworths and Coles stores throughout Australia
Opening Hours: Check your local retailer for hours
Website: https://gullon.es/en/sugar-free-biscuits/ 
Kenny's Frozen Desserts
Fans of popular low-calorie ice cream brands like Halo Top will love this affordable, diabetes and weight loss-friendly option. With less than 400 calories for an entire pint of this creamy dessert, fitting a scoop of ice cream into a diabetic-friendly meal plan has never been easier. Flavours including salted caramel and cookie dough are available at Aldi stores across Australia for a fraction of the price of other low sugar, low calorie desserts. 
Price: $4.99
Address: Aldi stores across Australia
Opening Hours: Check your local retailer for hours
Website:https://www.aldi.com.au/en/groceries/freezer/freezer-detail/ps/p/kennys-frozen-dessert-475ml/ 
Atkins Bars and Snacks
The original low carb snack experts, Atkins products still stand out as an accessible, tasty, and diabetic friendly option. With a wide variety of sweet snacks and bars, shakes, crispbreads and breakfast cereals, Atkins products are a go to for many people living with diabetes on a lower carbohydrate or low GI diet. All Atkins products clearly state the total amount of carbohydrates per serve, so it's easy for you to manage your blood glucose levels when snacking on the go.
Price: $2.99 – $23
Address: Available online or at most supermarkets and health food stores around Australia
Opening Hours: Check your local retail for hours
Website: https://au.atkins.com/products/all-products.html
Diabetic-Friendly Options When Eating Out
Enjoying a meal or snack out with friends is one of life's great pleasures, but it can be hard to find options that work for your lifestyle, especially if you or a loved one are managing diabetes. Fortunately, there is no need to miss out on dining out with family and friends altogether, as long as you know how to order in a way that supports your wellbeing and diabetes management. When ordering food at a restaurant, some useful tips include swapping sandwiches and burgers to salad bowls or lettuce wraps, choosing water or other sugar free beverages, selecting options with lots of fruits and vegetables, or ordering side salads or vegetables to fill you up, and if you choose to have dessert, consider splitting it with a friend. These small changes can all add up to a much healthier choice for someone managing diabetes, as they can increase the fibre content whilst reducing excessive amounts of refined or high GI carbohydrates. 
Restaurants With Diabetic-Friendly Menu Items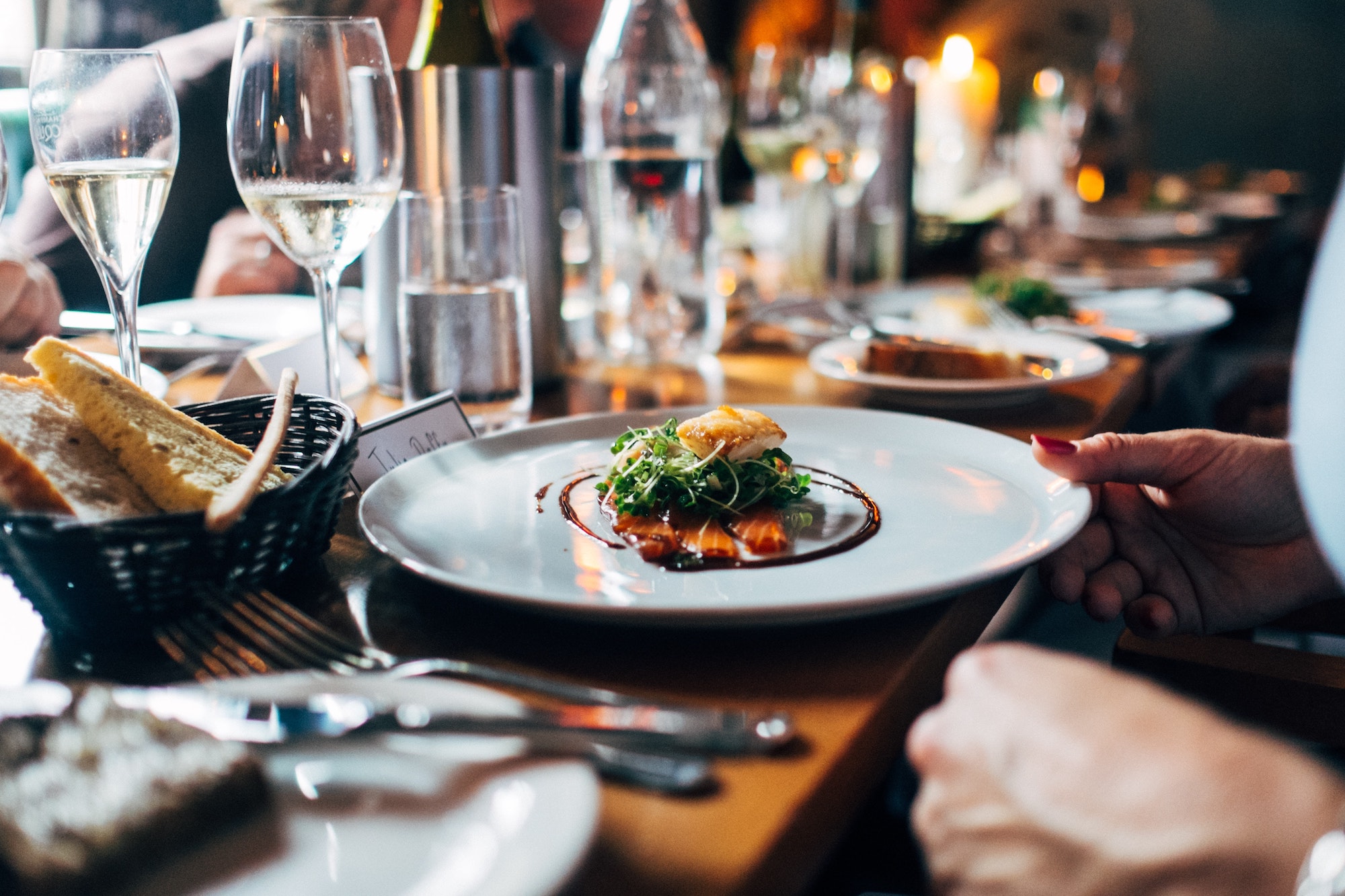 Some cafes and restaurants in Australia are making the extra effort to make dining out with friends and family easier for those with dietary needs, including people managing diabetes. Next time you are planning a meal out, consider one of these restaurants for a diabetic-friendly option.
Sumo Salad
Sumo Salad is a franchise with stores across Australia, whose menu focuses on fresh salads, soups and stews to make healthy eating easier when you're on the go. Offering pre-prepared deli salads, or the option to make your own salad from scratch, Sumo Salad makes healthy eating easier for everyone. Fill your plate with their range of nutrient dense, lower carbohydrate ingredients like fresh vegetables and a range of protein sources, for a satisfying, healthy and diabetic-friendly meal or snack. Nutritional information is available for all their products, so making an informed choice has never been easier. 
Price: Varied. Find your local store menu for prices.
Address: Locations across Australia
Opening Hours: Find your nearest store for local opening hours
Website:https://sumosalad.com
Health Freak Cafe
If you are lucky enough to live near one of Health Freak Cafe's several locations across Western Australia, look no further for a delicious, healthy meal option. Health Freak Cafe is dedicated to creating nourishing, healthy options that can fit into anyone's diet. Nutritional information is listed for all items on their extensive menu, consisting of delicious breakfast, lunch, smoothie and burger options that the whole family will love. The team is always happy to make accommodations for dietary requirements, such as making lower carbohydrate or low GI swaps to help you meet your health goals whilst indulging your tastebuds. 
Price: $7.50 – $24
Address: Locations across Western Australia
Opening Hours: Find your nearest cafe for local opening hours
Website: https://www.healthfreakcafe.com.au/menu/ 
Grill'd
Born and raised in Melbourne, Grill'd opened their first burger bar in 2004 and have since expanded with sites right across Australia. Grill'd pride themselves on creating 'healthy fast food' and using the freshest, locally sourced ingredients. Unfortunately, traditional burgers can be loaded with saturated fats and processed carbohydrates that can elevate blood glucose levels. Grill'd has a range of options for people watching their weight or managing a condition like diabetes, from lean grilled chicken and veggie burgers to salads and wraps. If you need a lower carbohydrate option but still want the satisfaction of biting into a real burger, Grill'd can make any of their burgers on their specially made low carb 'super bun' created from high fibre, lower carbohydrate ingredients like almond meal, free range eggs and coconut cream.
Price: Varied, check your local store menu for price ranges
Address: Restaurants across Australia
Opening Hours: Find your nearest Grill'd for local opening hours
Website: https://www.grilld.com.au/ 
Vapiano
When we are limiting our carbohydrate intake, fresh, authentic pasta is often one of the foods we miss the most. Luckily, you no longer have to miss out on delicious Italian food when following a diabetic-friendly meal plan. Vapiano is a great dining experience for the whole family, offering a great atmosphere and the opportunity to watch your meals made fresh right in front of your eyes. Vapiano makes all their pasta fresh on site, and have recently expanded their menu to include salads, plant based pastas and risottos, and can even substitute any pasta dish to be based on 'zoodles', a zucchini-based pasta alternative. Zucchini is a high fibre, low calorie and carbohydrate option that pairs perfectly with a delicious pasta sauce, giving you satisfaction and flavour without excessive amounts of carbohydrates. 
Price: $12 – $25
Address: Restaurants in Queensland, New South Wales and Victoria
Opening Hours: Find your nearest restaurant for local opening hours
Website: https://vapiano.com.au
Managing a complex condition like diabetes can feel challenging, overwhelming and isolating, but there is no reason to do it all alone. If you need help making better choices to manage your diabetes, or want advice about you or your loved one's health condition, we can help. Get a free consult with Homage  for tailored, professional and knowledgeable advice.
Provide the best care to your loved one today!