Care Where You Are
Find out why Homage is the preferred way Australians are taking control of their health.
Get Care Support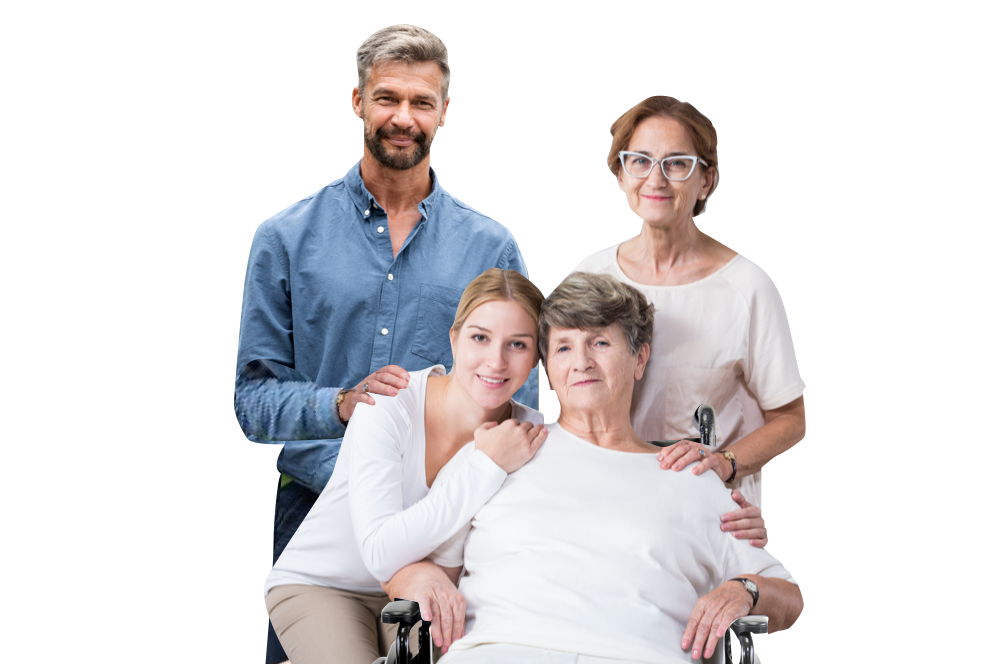 Large pool of Care Professionals
Round-the-clock care options
4.7 stars rating mobile app
Get care at home, hospital or aged care facilities
Our Services
Personal Care
Our trained local support workers assist with you and your loved one's activities of daily living (ADLs) for safe and independent living at home. This includes eating, bathing, getting dressed, toileting, transferring and continence. AU
Nursing Care
Our licensed local nurses can save you and your loved ones a trip to the clinic and hospital. Get simple and complex nursing procedures such as tube, stoma and wound care in the comfort of your home.
Support Coordination
Our team of experienced and qualified Support Coordinators work closely with people with disabilities to understand their National Disability Insurance Scheme plan and funding, find NDIS support providers, and help you exercise choice and control in achieving your goals.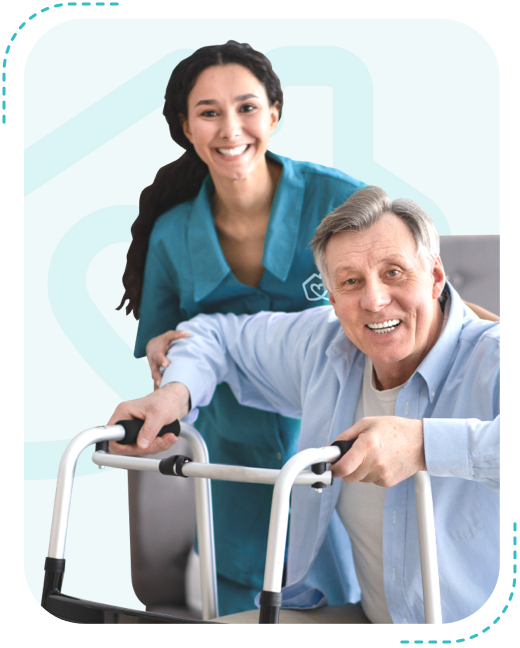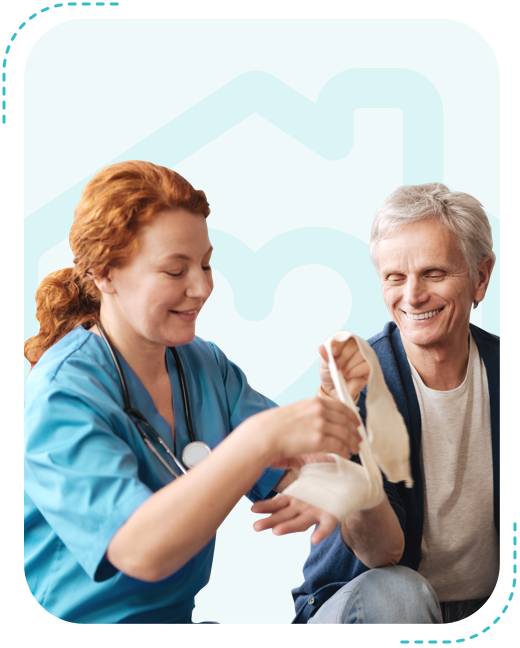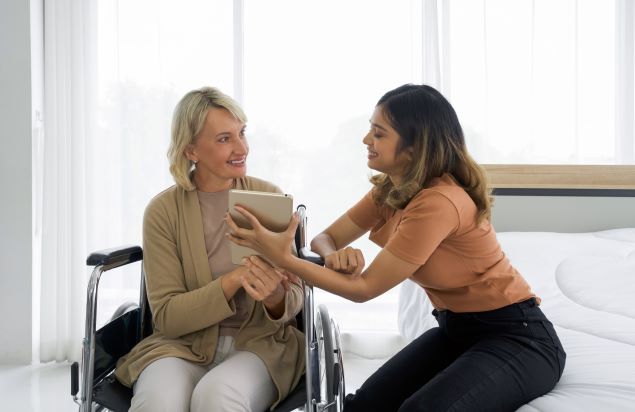 Government and Private Funding Options Available
National Disability Insurance Scheme (NDIS)
We can support you as you strive to achieve your goals in independent living. We respect every person's diversity, culture and identity.
You may use your NDIS funding to engage our disability support services if:
You self-manage your NDIS funds
You may directly book services with us. Homage will issue you the service invoice for you to submit claims.
A plan manager manages your NDIS funds
You may connect Homage with your plan manager to facilitate service bookings using your NDIS funds.
Home Care Package (HCP)
Your unique needs and choices, big or small, are what we focus on. We respect every person's diversity, culture and identity.
You may use your Home Care Packages to fund your Homage services if you self-manage your HCP. You may connect Homage with your registered self-managed provider to facilitate service bookings using your HCP funds.
WorkSafe 
You can now use WorkSafe funding for Homage services if you suffer from work-related injuries or illnesses.
You will need a medical referral and approval from your WorkSafe agent to engage Homage as your service provider.
For more information, visit WorkSafe Victoria's official website. Speak to a Homage care advisor at 1300 705 029 today to arrange your recovery service!
We also support both private clients and those on the government waitlist but require care urgently. Please speak to our Care Advisor today at 1300 705 029 if you require care support.
Speak to a Care Advisor
Call us at 1300 705 029 or request a callback from our friendly Care Advisory team. Learn more about our range of services and find out how Homage Care Professionals can help.
Make a Care Plan together
We will work with you to develop a personalised Care Plan based on your loved one's health status, care requirements, and additional preferences.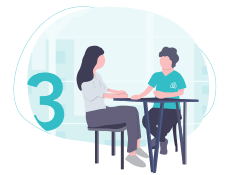 Your personalised care begins
Together we will match you and your loved ones with an exceptional Care Professional. Stay up to date after every appointment with detailed reports on the Homage app.
Why Families Prefer Homage
Zero Commitment
Book flexible care solutions from 1 hour with no ongoing commitment required.
No Management Fee
Pay only for the care services you receive.
Transparent Pricing
Know the exact cost of service before booking.
Dedicated Care Professionals
Receive quality care from a carefully selected pool of experienced Care Professionals.
Urgent Care Support
Find support for your urgent care needs.
Personalised Care Plans
Let Homage Care Advisors create a care plan specific to your needs and choices.
Long Term Care Packages
Allow your funding to last longer with our long term packages that offer the same quality care at at lower cost.
Care Reporting
Receive a care report after every visit so you understand the care your loved ones have received for peace of mind.
Only the best care for you and your loved ones
Get a personalised care plan. Here's what we can help with.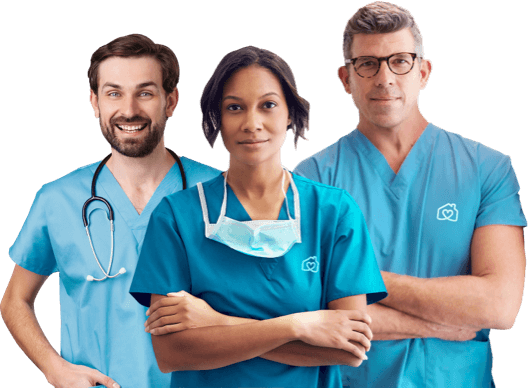 Large Pool of Local Care Professionals
Care Professionals are thoroughly screened to ensure care quality
---
5
Onboarding
< 5% Selection Rate
Our App
Caring just got easier
With the Homage mobile app, request and manage care for you and your loved ones wherever, whenever. Whether you need therapy, home, nursing or medical care, help is just a few taps away.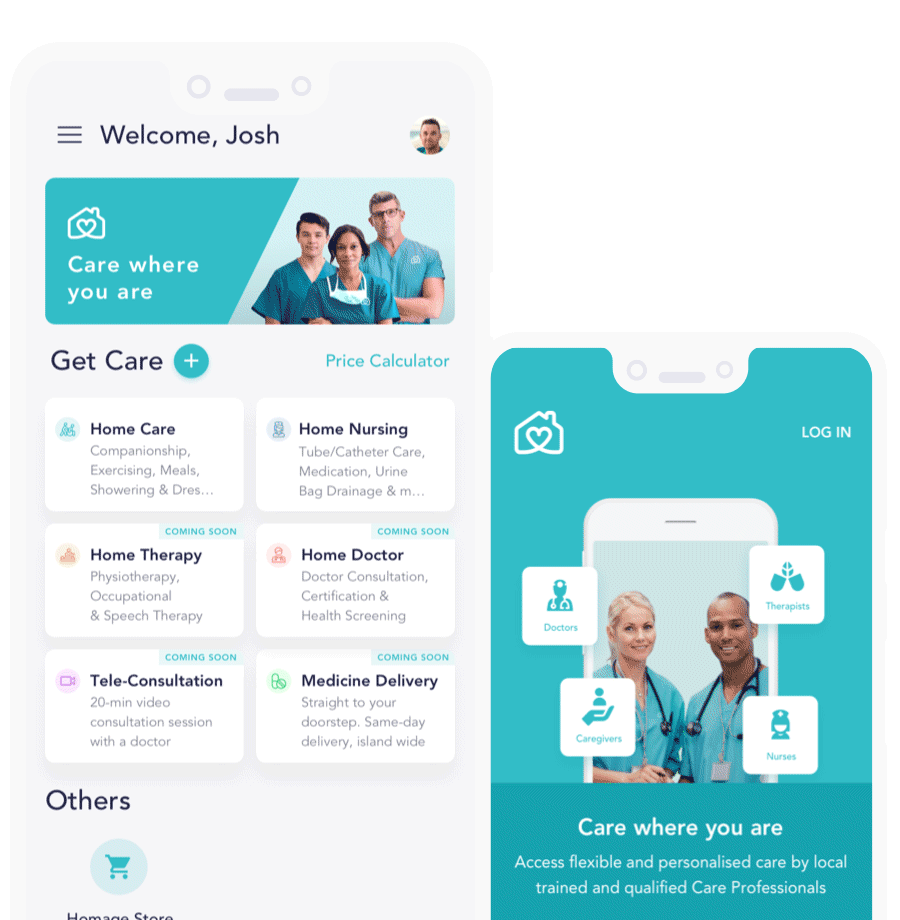 Very knowledgeable as to how to handle people with Alzheimer's. Care Pro Mary is patient and encouraging and values the patient's self-esteem. Grateful to have her care for my father.
Wendy, Care Owner, Melbourne
Awesome one stop portal for my mother's medical needs. A pool of Professional caregivers and great customer service support. Thanks Homage!
Daniel, Care Owner, Melbourne
Homage has been very helpful and prompt in seeking caregivers for my 91-year-old mother. Their nurse was kind and went beyond just applying the procedure, being a comforting person to talk to.
Cecilia, Care Owner, Melbourne
Amazing service by these guys! I can't thank them enough for their fast, efficient service, providing great quality (and lovely) staff. They have responded extremely fast to calls and emails, I highly recommend them! I can't thank them enough, nothing was ever too much trouble as she took on my many requests! Thanks Homage :)
Michelle, Care Owner, Melbourne
Homage responded and fulfilled my client's urgent care need on the same day; it was very easy to work with Homage.
Kate, NDIS Plan Manager, Melbourne
Their care advisor is detail-orientated and always make sure to capture my care needs completed. They are able to advise me on the best ways to engage their services to utilise my plan.
Dora, Self-managed NDIS Participant , Melbourne
Make Home Care Personal To Your Loved One
Have an obligation free conversation with our Care Advisory team today and learn why thousands of families trust Homage to deliver the best care in their homes.
Get Care Support
Make Home Care Personal To Your Loved One
Learn why thousands of families trust Homage to deliver the best care.